Lately I've found myself longing for the elegance of a simple black and white palette, not for clothing, necessarily, but as an aesthetic. I can think of no better example, then that of Chanel. In a world that's anything but two-tone, Karl Lagerfeld has managed to make the two-tone palette desirable to women (and men) across the globe.
Black and white, quilting and chains, pearls and patent leather. The Chanel aesthetic is the epitome of chic and feminine.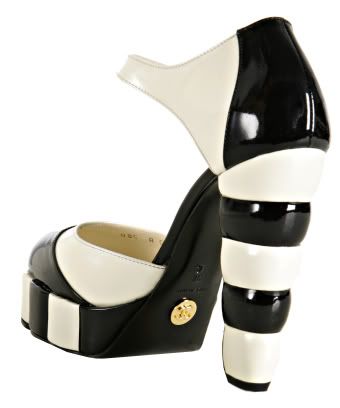 For those of us who can't afford the extravagant price tag of the Chanel label, the look can be achieved affordably and successfully. Here are a few great examples of achieving the Chanel look, for less.
Take some time to edit through your current wardrobe and you might be surprised to find you're well on your way to creating your own Chanel-inspired look! I took a look through my own closet, and found the following pieces that fall well within the Chanel aesthetic.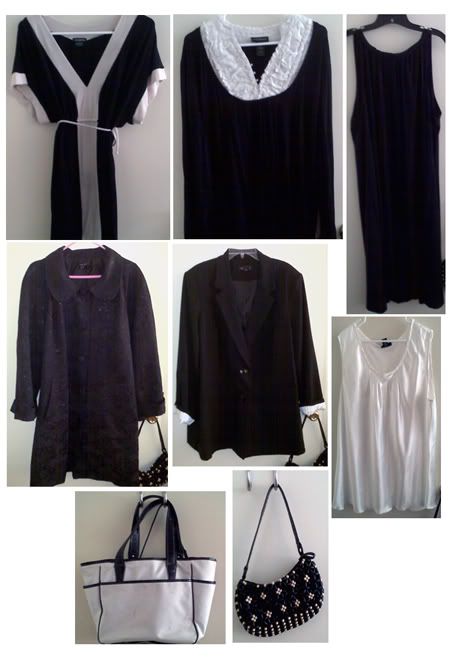 Pieces I found include a brand new tuxedo inspired jacket, a knee-length dress jacket (purchased last year, primarily worn during the holidays), a tuxedo inspired blouse (also pilgrim inspired? lol) and a white sleeveless blouse.
For quite some time now I've been thinking about how I will want to redecorate my bedroom (you know, once I have a job and financial opportunity) and lately I've been thinking about black and white. With some metallic thrown in for good measure. Chiefly among new items I need are:
desk
mirror
shelving
accent rug
something to keep my jewelry organized
accessories & decorations
Target is one store that will always have my business, for having Wal Mart prices without the actual Wal Mart. Target has stepped up their game in the last decade, and the result is loyalty among smart shoppers. A quick browser-shopping (like window shopping!) session has me craving the following items for my room makeover.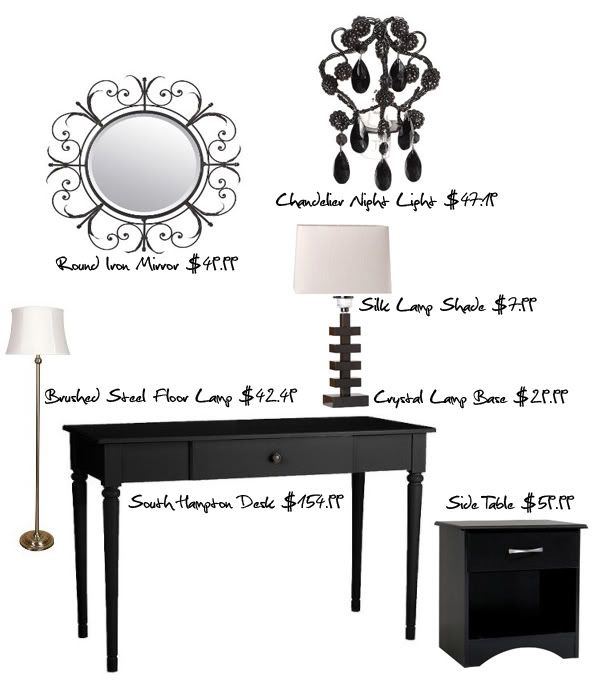 South Hampton Desk
,
Round Iron Mirror
,
Side Table
,
Brushed Steel Floor Lamp
,
Chandelier Night Light
,
Crystal Lamp Base 14"
,
Silk Lamp Shade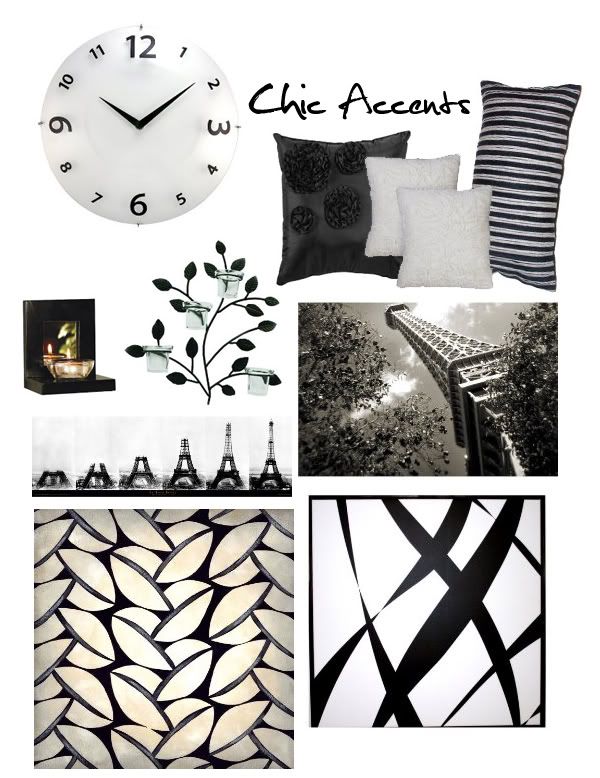 All accessories pictured are less than $100 each!
Eifel Tower Unframed Poster
,
Eifel Tower Gallery Wrapped Canvas
,
Classical Leaves II
,
Abstract on Canvas
,
Wire Leaf Sconce
,
Tealight Candleholder With Mirror
,
Printed Glass Wall Clock
,
Black Floral Decorative Pillow
,
Cream Crinkle Pillow
,
Black and Grey Felt Pillow